I like to keep things simple at Rosedale Pet Resort. There's no extra charge for holidays, potty breaks, walks, special diet preparation or administering basic medication. Rosedale's philosophy is to offer a standard of care that I would expect for my own pets. If you feel your pet desires more, please ask and I would be glad to talk further.
Guests will have access to 5 fully fenced acres of sprawling outdoor terrain as well as the playroom in the main lodge. When it's time to go to bed, everyone sleeps in their private bunk room suite (not cage) complete with comfortable orthopedic raised beds and refreshed water. I'm trained in pet first aid, pet CPR, and have current Fear Free certification. There is playgroup time for those owner's that are comfortable with that (pending evaluation) based on size, temperament and energy level.
Each dog gets its own private bunk room suite for independent eating and sleeping. If you have multiple dogs, take comfort knowing that the bunk rooms were designed with flexibility in mind to accommodate multiple dogs. Each bunk room has raised orthopedic beds with blankets and a raised feeder for their food/water. They were custom designed so that they don't have chain link or bars. The solid walls help reduce sound. The doors are custom designed with a 1/3 solid wall with the tempered glass which allows privacy to eat and not see other dogs, but still the ability not be confined to a dark space.
Standard care for all guests:
Purposely small occupancy "boutique" so I have appropriate
dedication to focus on pets, not churn of guests
Regular updates and photos sent via text from me directly
Multiple large outdoor play areas with a variety of terrain to explore
Opportunity for supervised daily playtime with other dogs (pending owner permission and evaluation)
Plenty of individual, private playtime (including daily walks)
Specialized attention and care for those who need it (ask us!)
Nightly tuck in with final wellness check prior to bedtime
Complimentary bath and dry prior to check out so they go home smelling as good as they feel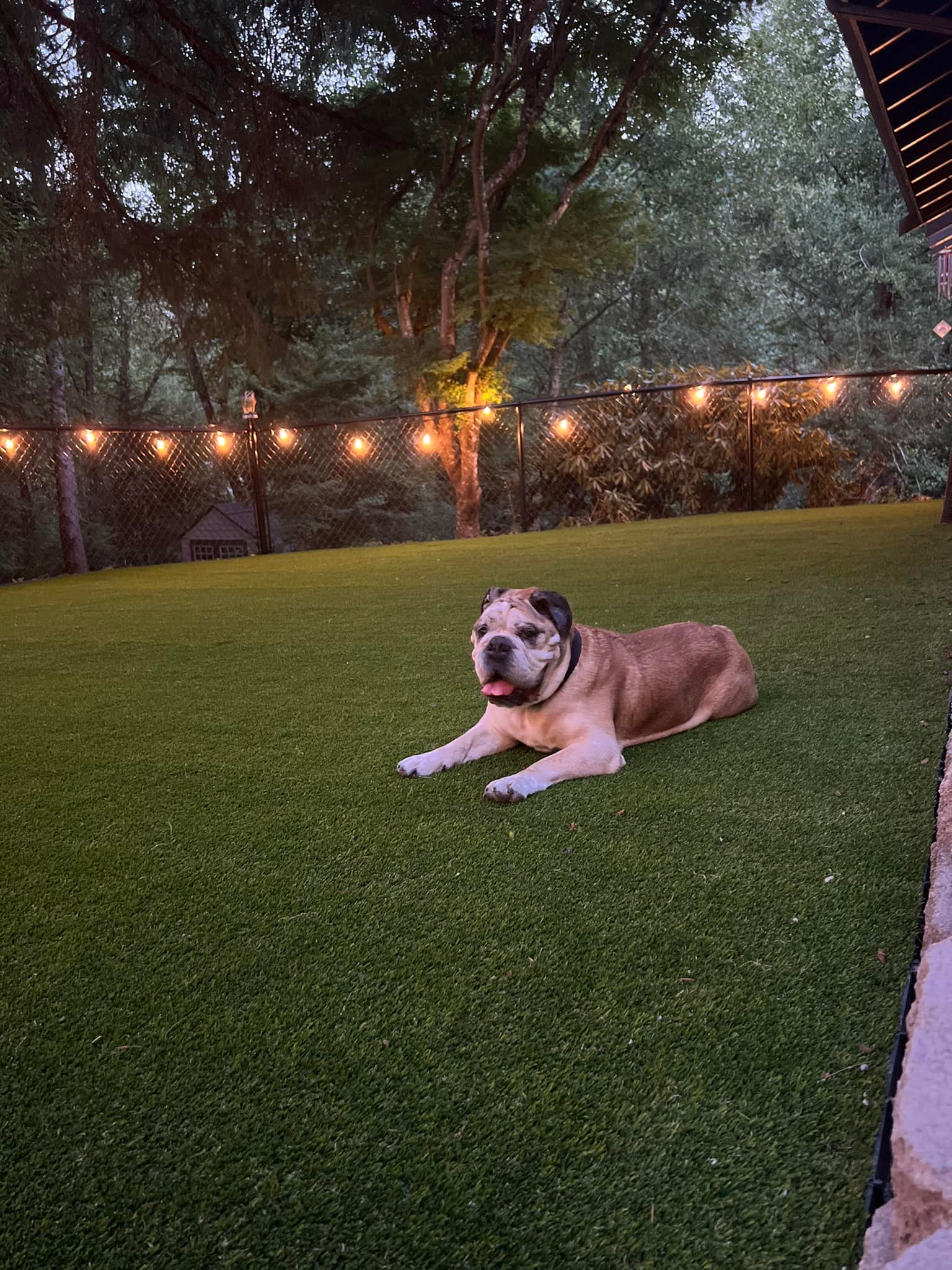 Please bring a sufficient supply of your own dog food. I do not recommend a sudden change in your dog's diet. Along with food, please supply written feeding and medication instructions. Don't be embarrassed to note special things you may do in preparation of the food. I would prefer to keep them on their normal routine. I do stock a high quality complimentary dog food for guests that need it but highly recommend your pet stays on their preferred diet.